Infertility Awareness Week Sale
April 23 to 30 is National Infertility Awareness Week (resolve.org), and Pro D Seminars is offering a 20% discount on all TCM and Functional medicine infertility online courses using coupon code "fertility".
"Infertility Awareness Week Sale"
20% off all Infertility courses
Valid from Now until April 30, 2017
Coupon Code
"fertility"
Cannot be applied retroactively
2 years to complete for CEUs/PDAs/CPDs
Unlimited access beyond 2 years to recording for review purposes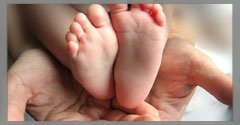 The following is a list of some of our online fertility courses with free previews offered through Pro D Seminars and on sale
13 NEW RELEASES !!!
1. Twelve Module Approach to Optimizing Ovarian Function and Jing Potential (24 hours CEU/PDA) by Randine Lewis
2. Using the Extraordinary Meridians to Liberate the Jing (6 hours CEU/PDA) by Randine Lewis
3. Assisted Reproductive Technology Overview for the Chinese Medicine Professional (3hours CEU/PDA) by Lee Hullender Rubin
4. Improve IVF or Controlled Ovarian Hyperstimulation Outcomes with Adjuvant Whole Systems TCM (5 hours CEU/PDA) by Lee Hullender Rubin
5. Improve Frozen Embryo Transfer (FET) or Fresh Donor Cycles Outcomes with Adjuvant Whole Systems TCM – (4 hours CEU/PDA) by Lee Hullender Rubin
6. Improve Medicated and Natural IUI Cycles Outcomes With Adjuvant Whole Systems TCM(3 hours CEU/PDA) by Lee Hullender Rubin
7. Treating Irregular Menstrual Bleeding Patterns with Chinese Medicine (13 hours CEU/PDA) by Sharon Weizenbaum
8. Habitual Miscarriage: Diagnosis and Treatment with Case studies (6 hours CEU/PDA) by Sharon Weizenbaum
9. Fertility: The Shao Yin for Fertility and Pregnancy (6 hours CEU/PDA) by Sharon Weizenbaum
10. New Insights into the Eight Extraordinary Channels and Their Application in the Treatment of Infertility and Miscarriages (22 hours CEU/PDA) by Brandon Horn
11. Structuring a Fertile Metabolism: Sheng & Ke Cycle Treatment Strategies (6 hours CEU/PDA) by Jani White
12. The Extraordinary: What Makes Them Extraordinary? Clinical Applications of the Chong Mai (6 hours CEU/PDA) by Yair Maimon
13. Live Webinar July 9th Master Tung's Essential Points for Gynecological Conditions by Henry McCann
14. The Treatment of Infertility with Chinese Medicine - The Complete Series - By Jane Lyttleton
Year after Year Jane Lyttleton's Treatment of Infertility course is the top 5 most watched. This course has had two modules updated (PCOS module and Combining IVF with TCM module) plus it has been converted to our iPad/mobile friendly player. This course was already great and not it just got even better. It is a must watch if you treat any fertility patients.

"Wonderful course! I really like the way Jane tied Eastern and Western together since our clients all "think in Western"." ~ Cindy

"The addition of the updated IVF information makes this course current and valuable. Jane Lyttleton is an excellent teacher and shares knowledge from applying basic TCM principles in years of clinical practice as well as current research. Jane is dedicated, passionate, and curious in her approach to infertility and combining TCM with western medicine. Great course!" ~ Barbara
Click here to watch free preview and use "fertility" coupon to save 20%
15. Treating Infertility with the Eight Extraordinary Vessels by Yvonne Farrell and Laura Erlich
Join us as we explore an approach which emphasizes the body-mind connection in the treatment of infertility, with special emphasis on the spiritual and emotional impact of this journey on a woman and her partner. The Eight Extraordinary Vessels provide a unique opportunity to combine both the physiological and psycho-spiritual aspects of this condition in an elegant, simple and effective system.
This course will review the common gynecological conditions that may be the etiology of infertility, including PCOS, endometriosis, advanced maternal age, diminished ovarian reserve, hypo-thalamic amenorrhea, fibroids and cysts.
"Best class I have taken, ever! So useful." ~ Julie
"LOVED this course!!!!!!!! Was sooooo awesome, usefull, interesting." ~ Jessica
"Great class and easy to apply. This isn't what I learned about the 8 extras in school and brings to light not only how to use them with fertility, but other treatments as well. easy to learn teaching style. Worth watching over and over again." ~ Stephanie
"Treating Infertility with the Eight Extraordinary Vessels by Yvonne and Laura was my favorite continuing education class so far. I love what you are doing with Pro D. You have a lifetime client." ~ Irene
16. A Bun in the Oven: Chinese Medicine's Approach to Treating Infertility and Miscarriage - by Heather Bruce

Click here to watch a preview and a video as to why Heather is so passionate about cupping out the Cold
"A fantastic course with some great insight from a senior clinician. Nothing better than proven results." ~Steven
"WOW! I loved how Heather focused right in on "Rescuing the Yang" and hit her points again and again from different angles, aspects, and personal case studies. She was really clear and I ended up with lots to think about and some basic techniques to begin using. I've been talking about what I learned this last week to anyone who will listen - many of them not involved in Chinese Medicine at all!" ~Monna
Click here to watch free preview and use "fertility" coupon to save 20%

17. Lab Testing and Hormonal Assessment for Infertility: Treatment success depends on diagnosing the real cause by Leslie Oldershaw
I thoroughly enjoyed the course and am already thinking of patients
that will be immediately helped by my newfound knowledge and resources. ~Julia
Awesome lecture. Would definitely sign up for more classes with Leslie Oldershaw. ~Jana
Click here to watch free preview and use "fertility" coupon to save 20%


18. Addressing Fertility Issues in Women of Advanced Maternal Age by Randine Lewis
This course meets the public demand for treating infertility where IVF is no longer the ideal choice. If you want to be of service to women over 35 and be in demand by women not interested in IVF then you must be knowledgeable in treating women of advanced maternal age, repeated IVF failures and with low ovarian reserves.
"One of the best courses I have taken. This information really helped me to understand the sometimes subtle, and sometimes obvious differences in working with women of advanced maternal age. Randine is an amazing and inspiring teacher." ~Julie
"Randine was amazing. She really shook things up for me - I feel like I've been approaching my infertility treatments completely wrong, and I'm excited to go back to work and start practicing what I've learned!" ~Lisa
Fantastic course! ~ Jana
Click here to watch free preview and use "fertility" coupon to save 20%
19. The Fertility Patient and Thyroid Autoimmune Disease - By Leslie Oldershaw
Many fertility patients have either a diagnosed hypothyroid condition or present with subclinical hypothyroid. It is often misdiagnosed as unexplained infertility and miscarriages. After taking this course you will look like a star when you catch these cases and earn the trust of your patients. Plus you will help them have healthy babies!!

"Absolutely outstanding program! Bravo, Leslie!! " ~ Bernadine

"Leslie explained everything in depth, and made it practical for use in my clinic." ~ Stacey
Click here to watch free preview and use "fertility" coupon to save 20%

20. Implantation to Birth: Acupuncture and Herbs to Support Better Pregnancy and Birth Outcomes - By Claudia Citkovitz, Debra Betts, Sarah Budd, Sharon Weizenbaum

How often do you get to learn from 4 seasoned FEMALE practitioners and their unique perspective in treating women during pregnancy?! Can you imagine if you had to fly to see each one present (London England, New Jersey NY, Amherst MA and New Zealand)? Lucky for you, it is online so you can sit back and take it all in from the comfort of your own home.

"Having multiple speakers was great. The class was action packed with info." ~ Julie

"This is the first time I have done a Pro-D seminar/webinar for CEU's and I will definitely be back. This was a great use of my time, money, and energy as I learned so much relevant to my practice." ~ Carla
Click here to watch free preview and use "fertility" coupon to save 20%

21. Optimizing Ovarian Reserve by Brandon Horn and Wendy Yu
This online course presents a comprehensive approach to treating patients with declining ovarian reserve. In the past, it has been assumed that women with declining ovarian function cannot get pregnant or that they should consider donor eggs. In fact, there are many reversible factors that can cause premature ovarian failure. There are also strategies that can be used to improve ovarian function in women with advanced maternal age. This online course covers the causes and treatment strategies for improving ovarian reserve.
"I am so impressed with the detail of this course and the way that Brandon and Wendy make ties between Oriental Medicine and Conventional Medicine concepts. It is very well researched and organized, with lots of practical suggestions." ~ Genevieve
"Great course full of tremendous amounts of useful information that is well cited." ~ Annette
"Fantastic, informative and inspiring course" ~ Christine F
Click here to watch free preview and use "fertility" coupon to save 20%
22. Endometriosis: A Leading Cause of Infertility and Menstrual Pain by Misha Cohen
"This was an excellent course, it met, very much, what I was hoping for but also included additional information that I was not expecting but very glad to have (relation of herbs to western pharmacological properties, for example). The instructor did a great job and I am so appreciative of seasoned and successful practitioners sharing their knowledge. Also I appreciate Pro D's very fine work in making these great classes available." ~ Shauna
"Excellent class. Misha really clarified and simplified the treatment of endometriosis." ~ Gabriella
Click here to watch free preview and use "fertility" coupon to save 20%
23. Metabolic Syndrome and PCOS: Integrated Treatment Approaches that Work by Dagmar Ehling
"This was a great course, chock full of clinically useful information. Dagmar's introduces functional medicine without losing sight of the great wisdom of our medicine."
"Absolutely outstanding class! The amount of information presented and the work that the instructor put into the notes was incredible! Thank you ProD for offering such an incredibly informative and useful seminar!" ~ Bernadine
Click here to watch free preview and use "fertility" coupon to save 20%
24. Practical Skills for a Successful Fertility & Pregnancy Practice by Jani White
In this course, we will look at considerations for supporting patients during IVF, and through the gestational phases of pre-natal, pre-birth, intra-partum (labour) and post-natal, in the context of the difficulties in scheduling this kind of support according to embryonic and foetal developments.
The emphasis of the day is to have robust discussion of appropriate point choices, dose, and needle techniques to use during all these phases, in addition to detailed discussion of the practical considerations for structuring and running a clinical IVF and maternity support provision.
Click here to register for live webinar using "fertility" coupon to save 20%
25. Introduction to Holistic Preconception Planning by Keith Bell
"I really loved this class! I talk with my patients about preparing for pregnancy all of the time. But this class gave me a much better format to use, and I look forward to it!"
"This course was incredibly helpful, a great beginning to start differentiating what work we do with infertility, and what we can do earlier to help prevent many of the problems that women encounter when they are actively trying to conceive." ~Julie
"Good course, like Chris's straight forward style." ~Dana
"Knowing just how much acupuncture, Chinese herbs, diet, nutritional supplements, and lifestyle changes can assist in improving the quantity, quality, and concentration of sperm makes me want to always offer to treat the male in cases of infertility." ~ Johanna
"I loved this course! Richard has such an incredible wealth of information, and he presented it in such a clear manner even a beginner could apply it in their practice!" ~ Shana
"Great course, a wonderful balance of informative and interesting. Slides were easy to print and read. I wasn't planning on taking part 2 but now I really want to!"
~ Sonja
In this dynamic and interactive course, we will provide a basic research background on the different types of evidence, review the best IVF and acupuncture literature published to date (March 2014), describe methods to evaluate research, interpret evidence into clinical decision making, and integrate evidence into professional communication with patients, referring physicians and other medical professionals.
"An excellent course! I would take any course offered by Elisabet Stener-Victorin...she is doing amazing work to advance the profession." ~ Maria L
"An excellent class. I am so glad that I took this course. More than anything, I found her explanation of the physiological effects of acupuncture in treating pain conditions to be very helpful." ~Leah
Click here to watch free preview and use "fertility" coupon to save 20%
30. Male Sexual Health & Fertility: Increasing Staying Power and the Treatment of Premature Ejaculation by Eric Vander wal & Bailey Tian Xu
"Great lecture! Presented very professionally for such a difficult topic." - S.H.
Click here to watch free preview and use "fertility" coupon to save 20%
31. TCM for complex infertility: PCOS, Auto immune & Premature Ovarian Failure by Richard Blitstein
"I think Richard shares a great deal of personal experience, which I found very valuable." ~ Celeste
Click here to watch free preview and use "fertility" coupon to save 20%
32. Uterine Fibroids – 60 Years of Chinese Clinical Experience by Xu Jing-Sheng
This class did not disappoint. Each segment of the class takes the student deeper and deeper into the diagnosis and treatment of uterine fibroids based on pattern diagnosis, with a the perfect dash of western science and clinical knowledge(not overly seasoned like too many courses) and minus the instructor Bravado. Rather, Dr. Sheng gets right down to brass tacks.
I quickly began to integrate what I have learned into my custom formulas and have had extraordinarily fast results in controlling bleeding and pain. Keep in mind that I already had amazing results with my patients so the knowledge from this course has taken my practice to a new level. It is without reservation that I recommend this class. ~ Juliette A
Click here to watch free preview and use "fertility" coupon to save 20%
33. Acupuncture strategies to dramatically improve IVF success by Brandon Horn
"Excellent lecture series providing more in depth knowledge regarding IVF and acupuncture, including the complications that can occur if the correct protocol is not chosen and how to remedy this. Great to have insight directly from those who have conducted research into the area. Brandon Horn is clearly well educated and has an abundance of knowledge in this area, as does Wendy Yu."
~Julie
Click here to watch free preview and use "fertility" coupon to save 20%
34. PCOS: TCM Approach by Western Phenotype for Increased Clinical Efficacy and Improved Fertility by Kandace Cahill
There was a wealth of information on the subject of PCOS, it's different features and phenotypes.
Additionally, there was extensive detail on the diagnosis and treatment including points and herbs. ~ Bonnie
This was a fabulous course. Kandace provides so much information, not only about PCOS but about fertility and women's hormonal health more generally. I will definitely re-visit her lecture and slides. ~ Ruth
Excellent course! Great integration of Western & TCM information. Kandace was very clear, concise and easy to follow. It got me excited to treat more PCOS cases in my own practice. ~ Maureen
35. How to Effectively Treat Ovulatory Disorders with Evidence-based Natural Medicine by Fiona McCulloch
One of the best fertility CMEs I have ever taken. Absolutely invaluable information presented in a concise and organized fashion. Really wonderful. I have already recommended this course to multiple people including my entire Fertility 101 CME class over the weekend. ~ Victoria
Excellent Presentation! I am ready to put the information to use. Thanks Fiona! ~ Renee
Coupon Code
"fertility"
Offer is valid now until April 30, 2017

Cannot be applied retroactively